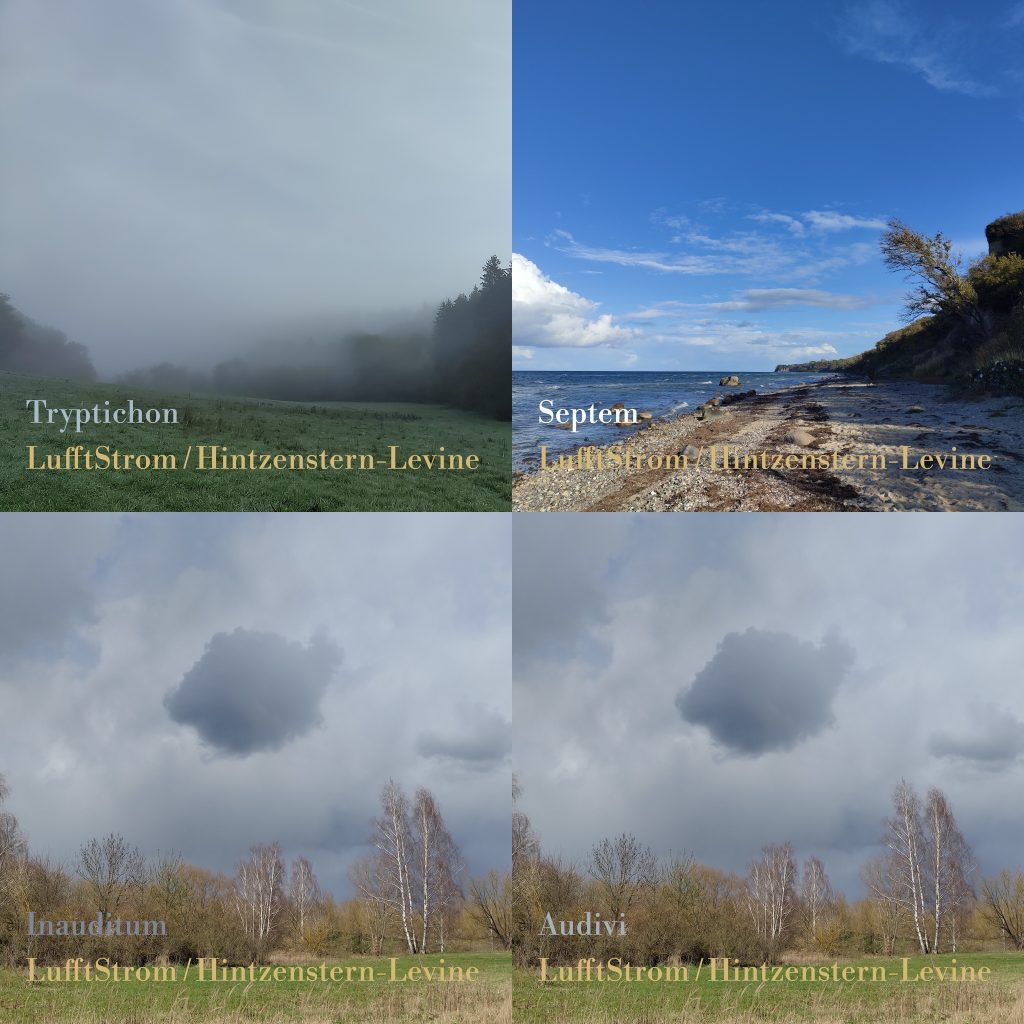 November sees the release of all four recordings of the Duo LufftStrom. When I had set up at Denstedt Michael von Hintzenstern demonstrated the Liszt-organ–and I just had to play along. "Tryptichon" (11/01) is a collection of the three playful pieces where I focus on [1] Cracklebox, [2] Stereo Field and [3] Continuum.
"Septem" (11/08) is the complete recording of our first concert in Michael's series "Neue Wege zur Musik – Wege zur Neuen Musik" (New paths to music–Paths to new music). Dada Royal #40 is a video documentary on this evening by Salve.tv
Next up was Bad Berka. After setting up on the evening before the concert we used the quiet of the following morning to record "Inauditum" (11/15): two improvised sets based roughly on the sequence we had laid out for the evening, when the musical segments were interspersed with some recitations.
"Audivi" (11/22) is the musical part of the live concert.